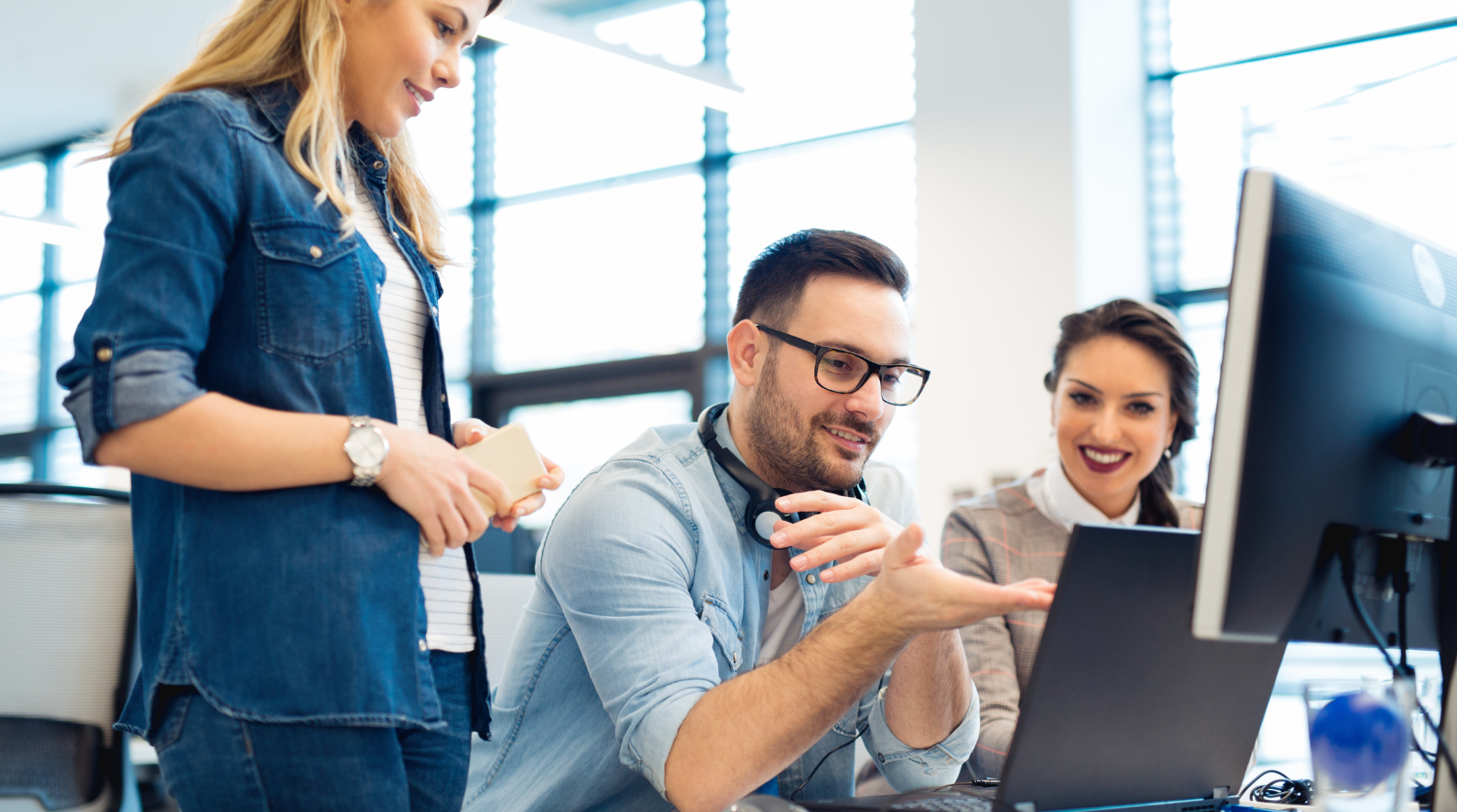 5+ Outstanding SaaS Product Review Platforms For Business
Looking for SaaS Product review platforms? We have you covered.
Reviews are everywhere. And the best part is that people love to witness reviews to back their decisions with some facts and statistics. In fact, as per the reports by PowerReviews, there's a 120.3% upsurge in conversion rate when a shopper interacts with the reviews on a product page.
Even SaaS' niche is not aloof from reviews and feedback. Software as a service (SaaS) is a booming industry with numerous products available for businesses of all sizes.
However, with so many options, it can be challenging to choose the right product for your business. That's where SaaS product reviews platforms for business come in, providing you with valuable insights and feedback from other users. In case you are still confused about such SaaS review platforms, we are here to help. In this blog, we'll explore the best SaaS product review platforms to help you make informed decisions. Have a look and thank us later.
Top SaaS Product Review Websites in 2023:
One of the most admired features of any SaaS product review platform is that the better the potential clients can discover any information, the stronger your brand reputation will grow. Therefore, it is highly recommended to stay put with the trending and in-demand SaaS Product reviews platforms for business.
1. Google Reviews
Google flaunts 4.3 billion users worldwide. And chances are your potential customers are running towards the most trustable platforms like Google Reviews to check out what people say about you. When potential customers search for your SaaS product on Google, they are likely to come across your Google reviews.
Positive reviews from existing customers can help build trust and credibility for your product, and increase the chances of a potential customer choosing your product over your competitors.
In fact, you can also embed Google business reviews to back the authenticity of your business.
2. Capterra Reviews
Capterra is a great place to check out the reviews of any tool, IT, or design marketing industry. It offers detailed reviews and ratings on various products, including software solutions for different industries. The platform has a user-friendly interface that makes it easy to navigate and search for specific products. Capterra also has a unique average rating calculation tactic that is based on customer satisfaction, market presence and popularity. This helps the business quickly identify the top-performing SaaS tools to use in their industry.
3. TrustPilot Reviews
Another great platform in this list is Trustpilot. Businesses can create a profile on Trustpilot and invite their customers to leave reviews. it uses an open and transparent system, which means that reviews are publicly visible, and businesses cannot edit or remove them. Trustpilot also uses automated software to detect and remove fake or fraudulent reviews.
Customers can leave reviews on Trustpilot based on their experiences with a business's products, services, and customer support. These reviews are typically accompanied by a star rating, with five stars indicating excellent service and one star indicating poor service.
4. G2 Reviews
G2 is one the best and most popular Saas Product review platforms that exist in the industry. This platform allows users to rate and review SaaS products. The platform provides a comprehensive overview of each product, including ratings, pricing, features, and user feedback.
G2 also offers a variety of tools and resources to help businesses make informed decisions about which products to invest in. In fact, the platform goes to great lengths to ensure that the reviews people have posted are not fraudulent. In any other case, G2 removes the fake reviews or even does not approve the review. Like Capterra, G2 also uses the same calculation trick to show the average review rating.
5. Finances Online
Finances Online is an online platform that provides reviews, comparisons, and analyses of various software and financial tools for businesses and individuals. This platform covers a wide range of categories, including accounting software, finance software, project management software, HR software, and many others.
Finances Online's reviews and analysis are based on a thorough evaluation of each software's features, pricing, user reviews, and other factors. The platform also provides useful resources, such as buying guides, best practices, and other informative articles to help businesses and individuals make informed decisions about their software and financial tool choices.
6. GetApp
GetApp is an online marketplace that has specialization in business software solutions. It offers a wide range of software options for businesses of all sizes and across different industries, from customer relationship management and project management tools to accounting and human resources software.
More than that, GetApp provides users with a diverse directory of software products, complete with user reviews, ratings, and detailed product information. It allows businesses to compare and evaluate software products based on their features, pricing, and other factors. Besides,  it also provides recommendations for similar software products based on a user's search criteria. Such features make business easy for you.
7. SaaS Genius
SaaS Genius is another great SaaS product review platform. SaaS Genius is basically creating business app directories and software reviews. SaaS Genius has some outstanding features that you can take advantage of while you are in the business. For example, a team of experts in SaaS Genius works closely to ensure that the reviews and exact details of the software are regularly updated.
Moreover, the team has also ensured that they group all the SaaS products into various categories. This allows the users to locate the app they are looking for.
Also Read: Agile Method in Software Testing: From Planning to Execution
In A Nutshell
SaaS product reviews platforms for business are the best way to offer your potential customers to peep into your SaaS products while avoiding the complexity of keeping reminding them that your product exists.
We know that SaaS has become a dominant force in the software industry, providing businesses with cost-effective and efficient solutions for their technology needs. As a result, there are countless SaaS products available on the market, making it difficult for businesses to choose the right one.
Fortunately, there are several SaaS product review platforms available that provide valuable insights and information to help businesses make informed decisions. And we have mentioned the top SaaS product reviews platforms for business that you should be aware of. So go ahead with the list and use them in your business.