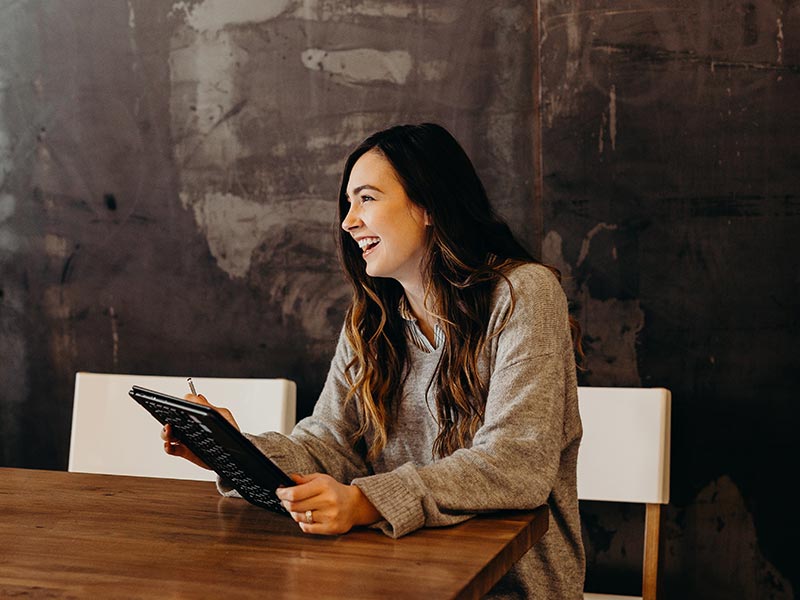 Go Organic: How to Grow Your Business without Paid Advertising
As more people and businesses start to market online, the competition for online ads gets tougher daily. If you ask any marketer or business owner about their marketing plans, Facebook Ads or Google AdWords will be one of the first things they mention.
One of the benefits of online advertising is that it is easy to get started and can be put into action quickly. You can create a pretty good ad campaign in just a few minutes. Still, that's part of the problem. It lets you compete with many others for the keywords and audiences you want to reach.
Entrepreneurs who are good at what they do know they can't put all their eggs in one basket. You should look for ways to bring in more money besides advertising on social media. Here are some great ways to make more money that don't involve online marketing and advertising.
If you own a new business, on the other hand. And you don't know anything about how to market online. Then, we suggest you get help from our company because we offer the best SEO services in India that are accurate 100% of the time.
How to Grow Your Business without Spending Money on Ads?
Content marketing
More people and businesses would use content marketing if more people knew how well it worked. Writing great content is an excellent way to increase your income over time by establishing yourself as an expert on a specific topic or search term.
Writing valuable content on your blog, Medium, or LinkedIn is critical. It will build credibility, teach and empower your readers, and help your on-site SEO. You should also try to send your content to media outlets or write guest posts for blogs that appeal to your audience and topic.
Caution: This shouldn't be about promoting yourself or praising yourself. Write content that people will want to read and pay attention to. You won't get any benefits from content marketing until you do that.
B2B Sales
Most startups I meet immediately think of the end of the customer spectrum that has to do with consumers. Even though that makes sense, it could be hurting your sales.
When you start your business, you should reach out to other companies to see if they're interested. As the Chief Revenue Officer of my startup, I focused on how we could help the biggest companies in our field while also coming up with a plan to position our product and service in a way that would make it easy for us to work together. We did an excellent job of putting that plan into action, and now we work with Fortune 500 companies like Honeywell, Alarm.com, and a few others.
These deals take a lot longer than just putting a product on a shelf, but the money, stability, and strategic positioning they bring are usually worth it.
Collaborations in Marketing
If you think outside the box, you might be able to find other startups and businesses that will let you market to their customers if your product or service adds value to their customers in a way that doesn't compete with them.
Uber and Spotify are great examples of this. By letting Uber riders sign up for Spotify and listen to their music in the car, Spotify can reach a new group of people. Uber also gains from giving its customers a better experience.
Email Marketing
Even though this is technically online marketing, it doesn't fit into the same bucket as ads on Facebook and Google. If you're not using email marketing, take the time to learn how tools like Mailchimp, Justuno, and others can help you build lists, attract new subscribers to those lists, and then send emails automatically.
Email marketing is necessary to get people to visit your website. It helps you get as much value as possible from people who visit your site and enables you to re-target and send follow-up emails that lead to conversions.
What Customers Say
It is by far the least-known way to increase sales. The more work you put into customer service and making sure customers are happy, the more return on investment (ROI) you will get from all your marketing.
Why? Customers who aren't happy will write bad reviews, which can hurt your sales in the future. Also, satisfied customers don't usually leave good reviews, so it's even more critical to keep evil thoughts from happening in the first place.
Lastly, it's much cheaper to sell to a customer who has already bought from you than to find a new one. Start seeing customer service as a way to make sales instead of saving money.
Beta Programs
A free beta program is a great way to get more people to buy your product when it finally comes out. Mainly there are two reasons.
First, your product or service will be better because genuine people will use it, find bugs, and give feedback before it goes live.
Second, beta users are proud to be the first to use a product. They'll be proud to be the first to use it, and in our experience, they'll become your biggest fans online and off, helping you sell through word-of-mouth marketing.
Marketing with Influencers
Using someone else's power is a great way to bring in money. Building an audience and earning their trust takes time and money. Influential people have already done this. Even though they want you to pay, it's probably cheaper than running top-of-funnel ads on Facebook and Google all day.
Here's a secret: you shouldn't just focus on the accounts with the most followers. Find the reports that get the most attention.
Final Word
When you move beyond online ads, you bring in more money and get money from a broader range of sources. It is suitable for the health of your business and makes you more appealing to investors or people who want to buy your business. It also gives you more room to move when the market changes.